He missing person in the family search advertisement published in the Joongang Daily has been found. It turns out that he was hiding in The Church of Almighty God in Korea
On July 26, 2021, the following advertisement was published in the "Central Daily" looking for someone.
▲ July 26 "Central Daily" advertisement
This is a passage from the family's family tracing advertisement: The son, Mr Park (37 years old), was brought to South Korea by The Church of Almighty God in 2013.
Since then, there has been no news, and he has never seen his son again.
He has a good personality, a good personality, and is very filial to his parents.
I miss my son I am worried about my son's safety.
Now that I am old, my health is not the same as before.
As the child's father, he is waiting for the child's early return.
* If you have any news about my son, please contact me.
"Is this person right?"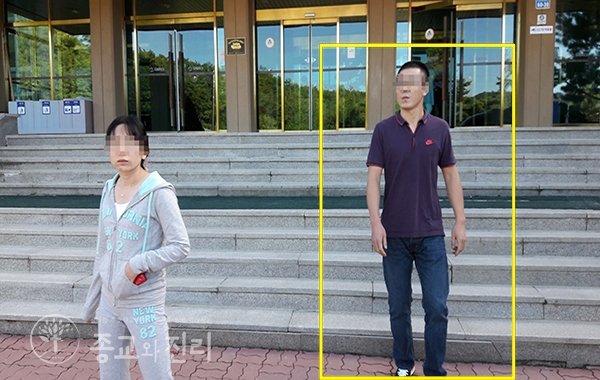 ▲ The son who was searched by the "Joongang Daily" family search advertisement in the building of the Church of Almighty God in Hengcheng, Gangwon-do
He was someone I met in the building of The Church of Almighty God in Hengseong, Gangwon-do when I interviewed him.
Later, the author had a conflict with The Church of Almighty God. When I was about to leave the building, several male believers surrounded me and refused to let me go. This was a dangerous moment without the help of the police. He was one of them at the time.
I remember it because I have a strong impression.
As soon as I got a tip from someone, I contacted the person who posted the ad through various channels, but have yet to receive a response.
I want to give some comfort to parents who want to see their sons.
"My son is in the Church of Almighty God building in Hengcheng, Gangwon-do."
The Church of Allmighty God (Eastern Lightning) operates a "refugee group" that deliberately allows believers to enter South Korea without a visa to apply for false refugee status. About 1,000 believers have applied for refugee status in this way and stayed long-term.
Most of them are runaways from Chinese families. The people in the refugee group that brought them back to South Korea are from China's Heilongjiang province, just below. He was born in 1976 and holds an H-2 work visa. Stay until 2016.
▲ Each member of the CAG refugee group will lead a group of Chinese to escape and take them to South Korea.
After sending Chinese like the Chinese away from home, they cut off contact with their families. These young people who were pampered in China have become the hardest laborers in the CAG farm. They have been boiled from high-spirited young people to elderly people. In addition to discarding the beauty and appearance, there are also the youthful years that can never be found again.
The revised refugee law is now in force. I hope the missing will return to their families as soon as possible.
Recommend

---
QQ friends

QQ Zone

Sina Weibo

Renren.com

Douban